Abdel-Rahman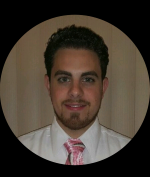 Mohammad Abdel-Rahman is a licensed hearing aid dispenser at Total Hearing Care.
I love what I do each and every day. It really is a joy for me to experience the expressions on my patient's faces when they are able to hear again. I am passionate about providing the highest quality of patient care and committed to enhancing the lives of all my patients through the use of education and advanced, individually tailored hearing solutions, customized to meet their needs. I have been servicing 10 facilities in the Hillsborough region including nursing homes, assisted livings, and Care/Rehab centers. I conduct bedside hearing evaluations, repairs, and nursing staff in-services. I am currently practicing out of the Hillsborough office, attending to our in-office and home-bound patients in the area. I will continue to do what I love and what every other hearing health care professional has the passion of doing, helping people hear well. 
Mohammad served a term on the NJAHHP Board.