Our Board
About Us
NJAHHP members are dedicated to your hearing health. Our members listen to your concerns and offer you the best possible care!
The New Jersey Association of Hearing Health Professionals is the oldest organization representing hearing care specialists in New Jersey. Organized in 1960, the organization exemplifies honesty, fair practice and professionalism in fitting hearing instruments. We provide for the educational and advisory needs of our professionals to better serve the hearing impaired and their families.
NJAHHP Officers:
Daniel Berke, HIS
NJAHHP President
Daniel Berke earned his bachelor's in mechanical engineering from the University of Buffalo in Buffalo, NY. After working as an engineer, Daniel decided to join his family's business in late 2008. Together with his mother Catherine Ahrens Berke, Daniel began transforming the business and enabled Ahrens Hearing Center to transform and grow while maintaining a level of service commensurate with principles of patient care established by Robert and Nancy Ahrens in 1968.
In 2011 Daniel earned his license to dispense hearing aids in NJ and in 2012 was elected as a trustee to the board of the NJAHHP and the board of the Broadway Improvement Corporation (for the betterment of Fair Lawn's Broadway business district). In 2013, he was elected as president to NJAHHP and continues to work as part owner of Ahrens Hearing Center in Fair Lawn, NJ.  He is also professionally trained on the proper design and installation of IEC certified hearing loops.
---
Nicole Caltagirone-Estevez, Certified Hearing Aid Dispenser
NJAHHP Vice President
Nicole is a New Jersey Licensed Hearing Aid Dispenser specializing in adult hearing aid services. Nicole has her Associates Degree in Hearing Instrument Science and Deaf Studies, and provides aural rehabilitation for the hard of hearing.  Previous to joining HearUSA, Nicole practiced in Cape May and Cumberland Counties.  After serving as an NJAHHP Trustee, she was elected as Vice President during the 2017 General Membership Meeting.  Nicole also co-chairs the Silent Auction during the Annual Conference in the Spring.
---
David R. Weesner, Au.D.
NJAHHP Secretary
Dr. David Weesner has been a full-time practicing clinical audiologist since 1988. He has enjoyed many varying facets of audiology, including clinical, hospital, military, private practice, academic and administrative settings. He has a wide range of experience including hearing and vestibular evaluation, cochlear implantation, hearing aid dispensing, aural rehabilitation, auditory processing evaluation, teaching and business ownership.
Dr. Weesner has served on the State of New Jersey hearing aid dispensers examining committee since 1996, and served as its president for several years.
Dr. Weesner presided as president of the New Jersey Association of Hearing Health Professionals from 2006 to 2013. This period was marked by significant growth in membership and financial stability for the Association. During his tenure as NJAHHP President, he spearheaded the unprecedented coalition with New Jersey Academy of Audiology, and The New Jersey Speech and Hearing Association to oppose online hearing tests and internet sales of hearing aids. Dr. Weesner and other coalition members have met with the New Jersey Division of Banking and Insurance, and The New Jersey Division of Consumer Affairs to educate them on this growing issue in our state.
Dr. Weesner invests in the future of the profession through teaching and supervision of students for over 20 years. He has taught several at The College of New Jersey, Richard Stockton College and Burlington County College, focusing on audiology and hearing aid dispensing. He is proud that so many of his former students are now counted as friends, professional colleagues, and NJAHHP members.
---
Anthony F. Nash, BC-HIS
NJAHHP Treasurer
Advanced Hearing Services | Hearing Health USA
Anthony Nash is a NJ Licensed Hearing Instrument Specialist.  He graduated from Burlington County College with a Associates Degree in Applied Health Sciences of Hearing Instrument Science.  He also has a Bachelor Degree in Accounting from Bloomfield College in NJ.  Having a hearing impairment since the age of 3, he wanted to pursue a career in helping hearing impairment people. With the severe-profound hearing loss, he had been wearing hearing aids for over 30 years with the help of speech therapy and lip-reading program.  Recently, he had his first digital hearing aids to improve the overall quality of life. 
---
NJAHHP Trustees
Mohammad Abdel-Rahman, HIS
NJAHHP Board Member
Total Hearing Care
There are many things that I would like to accomplish in my life including a great career as a hearing aid dispenser. I was first interested about the ear when I took a biology class during the first semester in college and at the end; the very last thing we talked about was the ear. Then as I was looking at the list of majors on the Burlington County College website, I realized that there was a Hearing Instrument Sciences program offered there, and so I planned to pursue it. I found this to be a really interesting major because I am very hands on and I also like to help many people by ways of counseling and amplification.
I was hired by Total Hearing Care in June of 2013. I love what I do each and every day. It really is a joy for me to experience the expressions on my patient's faces when they are able to hear again. I am passionate about providing the highest quality of patient care and committed to enhancing the lives of all my patients through the use of education and advanced, individually tailored hearing solutions, customized to meet their needs. I have been servicing 10 facilities in the Hillsborough region including nursing homes, assisted livings, and Care/Rehab centers. I conduct bedside hearing evaluations, repairs, and nursing staff in-services. I am currently practicing out of the Hillsborough office, attending to our in-office and home-bound patients in the area. I will continue to do what I love and what every other hearing health care professional has the passion of doing, helping people hear well. 
Mohammad was elected to the Board during the 2017 NJAHHP General Membership Meeting.
---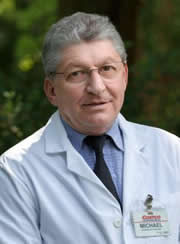 Michael Bruk, PhD, BC-HIS
NJAHHP Board Member and HEPAC Chair
Michael Bruk, PhD, BC-HIS earned his degrees in the former Soviet Union where he specialized in Military Audiology, and Research and Development in Hearing Aids and Assistive Listening Devices. He has lectured on Hearing Aids and Aural Rehabilitation at the Pedagogical Institute and the Medical Institute of Leningrad, USSR.
In 1991, Mr. Bruk immigrated to the United States. Prior to his current position as a Hearing Aid Specialist at the Costco Hearing Center in Union, NJ, he had been employed by the Pascack Valley Hospital, Westwood, NJ as a biomedical engineer.
---
Joseph Diefenbacher, BC-HIS
NJAHHP Board Member
Joe works as NJ and PA Area Manager for HearUSA.  He was elected to the Board during the 2017 NJAHHP General Membership Meeting. 
---
Marjorie Fox, AuD
NJAHHP Board Member
Garden State Hearing & Balance Center
Marjorie works at the Garden State Hearing & Balance Center in Toms River, NJ.  She was elected to the Board during the 2017 NJAHHP General Membership Meeting. 
---

Charles Herb, BC-HIS, ACA
NJAHHP Board Member
Precision Hearing Instruments, Inc.
Charles "Chip" Herb served as long-term Education Chair for NJAHHP.  He is the President of Precision Hearing Instruments headquartered in Cherry Hill.  
Precision Hearing Instruments jointly manages Coastal Speech Hearing & Balance Centers with Coastal Audiology. Locations in Manahawkin, Cherry Hill. Toms River, Medford, Berlin, and Salem New Jersey. Practices are integrated with ENT Medical Services also.
Chip is also coordinator and Adjunct Professor for the Hearing Instrument Sciences Program AAS Degree at Rowan College at Burlington County.
---
Leslie E. Herman, Au.D., CCC-A, FAAA
NJAHHP Board Member & Membership Chair
Dr. Leslie Herman received the Doctor of Audiology (Au.D.) degree in 2005 from the Arizona School of Health Sciences. She has a Master's Degree in Audiology from Washington University in St. Louis, where she also received an academic fellowship from the Central Institute for the Deaf, and a Bachelor's Degree in Speech Pathology from Syracuse University. In 1983, she founded the Summit Hearing Aid Center in Summit and three years later opened a second office in Irvington.
Dr. Herman holds New Jersey licenses in both Audiology and Hearing Aid Dispensing. She is a trustee of the NJ Association of Hearing Health Professionals and a member of the American Academy of Audiology, Academy of Dispensing Audiologists, American Speech-Language-Hearing Association, International Hearing Society and the NJ Association of Audiologists.
NJ Hearing Aid Dispenser,Lic. # MG 00373
NJ Audiologist, Lic. # YA00102
---
Edward T. Regan, BC-HIS, ACA
NJAHHP Board Member
Ed works as an independent audioprosthologist and consultant.
He was elected to the Board at the Member Meeting during the 36th Northeast Conference of Hearing Health Professions April 2015.
---
James L. Saad, Jr., BC-HIS, HAD
NJAHHP Board Member
Cape May County Hearing Aid Dispensary
James is BC-HIS, Board Certified by the National Board for Certification in Hearing Instrument Sciences. James and his brother Richard provide the comprehensive care and service to help every customer lead a better quality of life though better hearing.
Founded by their father in 1951, their practice continues to be dedicated to the expert fitting of hearing aids and to serving the hearing impaired in the Cape May area community.
---
Sharon A. Stoor, BC-HIS, ACA
NJAHHP Board Member
Total Hearing Care
Sharon A. Stoor, BC-HIS, ACA has specialized in fitting hearing aids, aural rehabilitation, and counseling since 1986.  She received a BA in Speech, Language, & Hearing Sciences from Douglass College, is Nationally Board Certified, and completed coursework through the American Conference of Audioprosthology. Throughout her career, Sharon has been an instrumental  part of a pilot program on digital hearing instruments.  She has also been in charge of training and education of new hearing aid specialists. Sharon is committed to enhancing the communication abilities of her patients through education, advanced hearing instrument technology, and quality patient care. 
---
Jared Talarico, BC-HIS
NJAHHP Board Member
Audiology & Hearing Aid Solutions
Jared graduated Summa Cum Laude with a Bachelor of Science degree from Wilmington University, and is Board Certified in Hearing Instrument Sciences. Jared began his career in Southern New Jersey where he discovered the importance of helping people hear as well as the pivotal role he is able to play in educating the community on hearing health. He now works at Audiology & Hearing Aid Solutions in order to further his goals in helping as many people as possible hear and understand to the best of their abilities. His warm, welcoming personality makes it easy for him to connect and relate to his patients quickly. He is committed to providing the best hearing possible to his patients, as well as the best customer service experience they can receive. Jared resides in Florham Park, New Jersey with his beautiful wife, Jaimi and daughter, Pia. Outside of work, he enjoys spending time with his family and friends.
Jared was elected to the Board during the 2017 NJAHHP General Membership Meeting.